2016-17
Ready Engineer program with Tata Technologies Limited.
A MOU has been signed between DKTE's Textile and engineering institute,
Ichalkaranji and Tata Technologies limited, Pune. Under this Tata Technologies limited is going to impart quality online training in Design Engineering domain to 3rd and 4th year mechanical engineering students through a program called as "Ready Engineer Program".This training consists of domain training which consists of Reverse engineering, FEA, Free style, Forming, fixture design etc. and CATIA software training. A batch 125 of students from BE mechanical has undergone this online training from 1st august 2016 to 30th December 2016 The main intention behind this is to better equip young engineers to increase awareness and industry connect. Prof. Dr.V.R.Naik, Prof. D.A.Chougale, Prof.G.C.Mekalke, Prof. R.R.Kolhapure, Prof. B.B.Kabnure, Prof. V.B.Magdum and Prof.M.R.Rawal are coordinators for this program.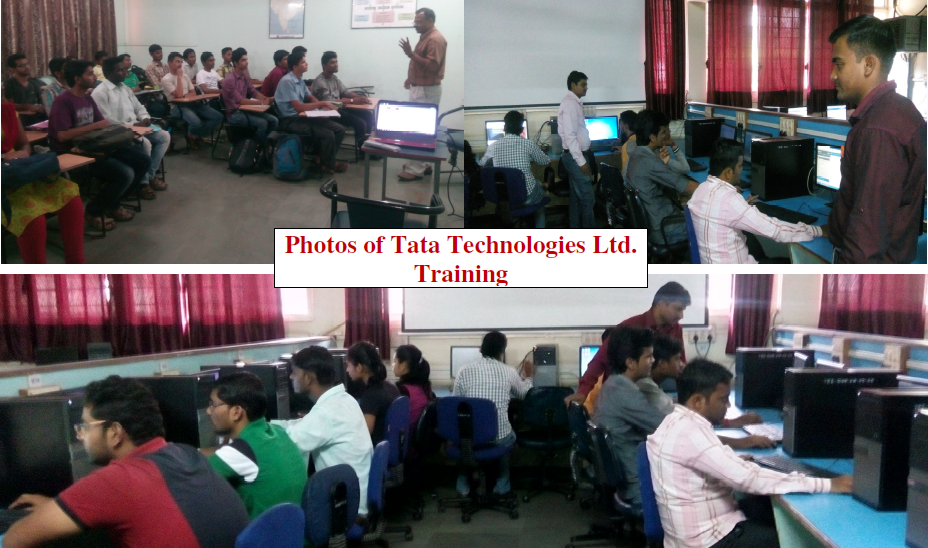 Automotive part design using CATIA
Every semester Department Mechanical department of DKTE's Textile and engineering
Institute conduct a certificate course, "Automotive Part Design Using CATIA" in association with Hoyt Engineering Solutions, Pune. This course is conducted in the month of May and December when the students are on vacation after their semester exams. Uptil now 321 students, faculty members from various institutes and working professionals have been benefited by this course. In this semester it was conducted during from 5th December 2016 to 30th December 2016. This is 20th successful batch of the course. The resource person for the course are, Prof D. A. Chougale from DKTE for part design, assembly design and reverse engineering, Mr. UmeshSawant from HOYT Pune, for surface design and drafting. Dr. S. S. Patil for automotive part terminology and Mr. Girishof HOYT for plastic molding processes, G.D.&T. (Geometric dimensioning and Tolerancing). Faculty coordinators for these activities are Prof.D.A. Chougale& Prof. Dr. V.R. Naik.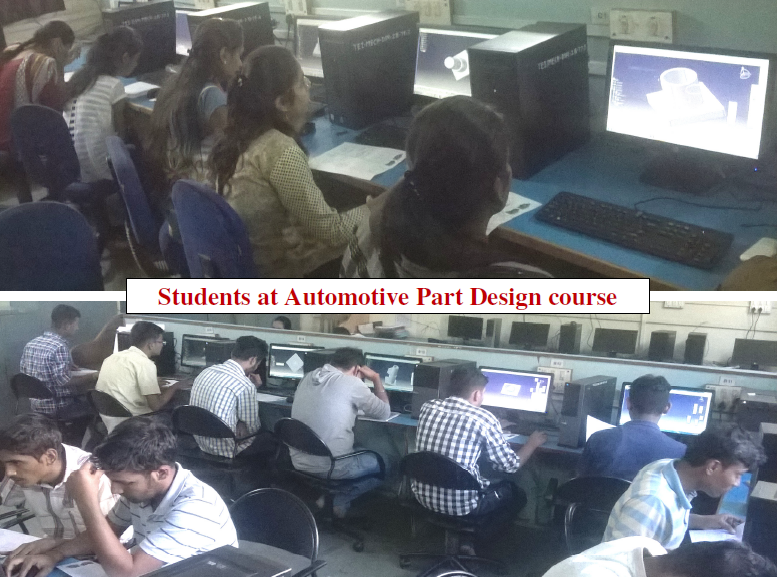 Industrial Automation training at BOSCH Rexroth Lab.
Mechanical department conducted certification workshops on Industrial Automation
for TE Mechanical students from 28th November 2016 to 30th November 2016 and 1st
December 2016 to 3rd December 2016. 75 students from TE Mechanical were enrolled for Basic Course on Hydraulics and Pneumatics. Three consecutive batches of Basic course consisted of basic concepts of Hydraulics and Pneumatics, components, circuits, applications and introduction to Automation and PLC. The workshop had lecture sessions and effective hands-on sessions along with a mini project conducted by faculty members of Mechanical department. Such workshops would help students to get well acquainted with new concepts and technologies used in industries and also carry out their project work in a better fashion. Prof. Dr. V. R. Naik, HOD, Mechanical Department, Prof. S. A. Soundattikar, Prof. B. B. Kabnure, Prof. M. A. Bote, Prof. V. R. Balwan and Prof. U. S. Bongarde delivered expert lectures during the workshop. Prof. S. A. Soundattikarco-ordinated the workshop.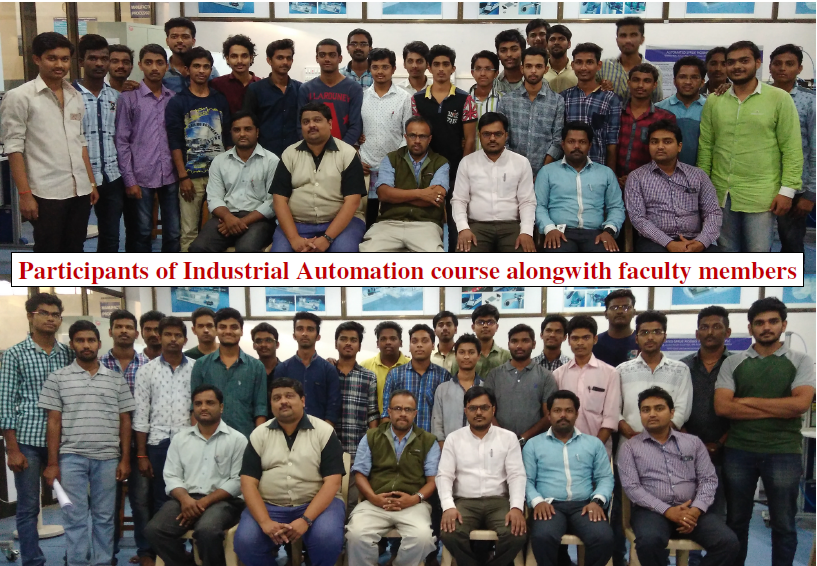 Basic Training in Power Plant Engineering
Thermax Ltd. Pune and DKTE have jointly organized four month training course in
Power Plant Engineering. A MOU between Thermax Ltd, and DKTE was done for successful organization of the course. The course consists of lectures by faculty from DKTE and experts from Thermax Ltd. and training at thermal power plants. The course started from 7th Nov. 2016 and continued upto Jan. 2017. Twenty eight students from DKTE and YashwantraoChavan Polytechnic were enrolled to the course. After successful completion of the course, the students have a good opportunity in the power sector. Under the Thermax power plant course, Mr. Shankar Kulkarni, Head-Operation and Maintenance and Mr. RajuJadhav, Site Manager, Warana Plant had conducted lectures for the students. The faculty who delivered lectures for the course was trained at the plants maintained by Thermax. Also the students also undergone training at Thermax Plant for 18 days at various locations like Warana, Shirol, Kurnulin A.P. and Mudhol in Karnataka in the area of power plant engineering.